PGA, Director of Instruction
Dave Johnson
E-mail:Dave Johnson
Over 40,000 lessons given, 23 years experience. This instructor is innovative, versatile and excellent with all levels of golfers. His bright mind and gentle heart make this PGA Class A member a joy to learn and mentor with. Trained by some of the industry's best, his is published and recognized by his peers. To view the personal bio for Dave Johnson click here.
Fees:
1 Hour $100
45 Minutes $80
30 Minutes $60
Buy a Series of 6 lessons for the price of 5
Juniors – $10 off regular price
Group Lessons – $175 for 6 hours of instruction
Junior Golf Camp
Five Reasons Children Should Go to 'Golf Camp'
Golf is a game, sport and skill that they will use all through their lives.
Golf is outdoors in the fresh air, the children are in a positive healthy environment.
Golf is a game that abides by "rules, respect and etiquette".
Golf camp teaches youngsters to interact in a social environment.
Golf teaches us to problem solve and develop self reliance.
Click here to download Junior Golf Camp Brochure
PGA, Head Golf Professional
Rob Watson
Has been a PGA Class A member since 1992. He began giving lessons in 1988. He was rated Sonoma County's 3rd "Best Instructor" in a Press Democrat poll in April 1992. His teaching goal is for all of his students to recognize how important the "short game" is to their golf game.
Fees:
45 Minutes $60
Buy a Series of 6 lessons for the price of 5
Juniors – $10 off regular rate
Range and Rita's is an opportunity for you to "Get Golf Ready."
The NCPGA has recogonized this program founded by Rob Watson
as a "Best Practice"
Marian Arcia
E-mail:Marian Arcia
As an LPGA Class A member, she has been trained to help each individual find the golf swing that best fits his/her strengths. Her encouraging personality and sense of humor make it fun to learn to play golf. Her students often comment that they never thought golf could be so fun and rewarding.
Fees:
45 Minutes $60
Buy a Series of 6 lessons for the price of 5
Juniors – $10 off regular rate
John Nice
This PGA Associate started playing golf when he was 14. His teaching is based on the idea of keeping things as simple as possible. Basic fundamentals of grip, stance and alignment can go a long way toward developing a swing that is simple, effective and repeatable. Making the game of golf fun whether practicing or playing is key.
Fees:
45 Minutes $60
Buy a Series of 6 lessons for the price of 5
Juniors – $10 off regular rate
LPGA Instructor
Mary Jo Hodgen
Maryjogolf@aol.com
415-613-5929
Mary Jo, has been coaching golfers at all levels for over 23 years. In addition to being a Class A Member in the LPGA, she is a Callaway Club Fitter, is a First Tee Coach, is US Kids golf certified and has coached both boys and girls at the high school level.
Whether you are a new golfer or looking to improve your golf game we can customize your needs on the driving range or a playing lesson on the golf course.
Lesson fees:
Adult 60 minute $110, 30 minute $55
Juniors(17 and under), 60 minute $90, 30 minute $45
Group lessons or Clinics$25 per person max 6 students
Winter Special- buy a series of 3-1 hour lessons for $300
---
Mary Jo is also a nationally recognized Callaway club fitter.  The 2021 line of product is available for fittings and demos.  Contact her to schedule your fitting or to demo clubs.
Fitting Fees
Irons $50
Driver, fairway woods and hybrids $50
Putter/ wedge $50
Complete fitting $100
Demo sets of the 2021 line of Callaway clubs & Odyssey putters are available to try on the golf course.  Cost is $50 and is applied towards your purchase of clubs.  Contact Mary Jo to schedule lesson, fitting or to demo clubs
Sonoma County Golf Lessons
Our ultimate objective is to administer effective and innovative golf programs to all levels of golfers at a friendly, family oriented facility. Our staff of professionally trained golf instructors is committed to bringing golfers creative and rewarding instruction that exceeds expectations.
Using humor, encouragement and creativity, Rooster Run's golf instructors are here to provide you with the best possible golfing experience within a fun and rewarding learning environment.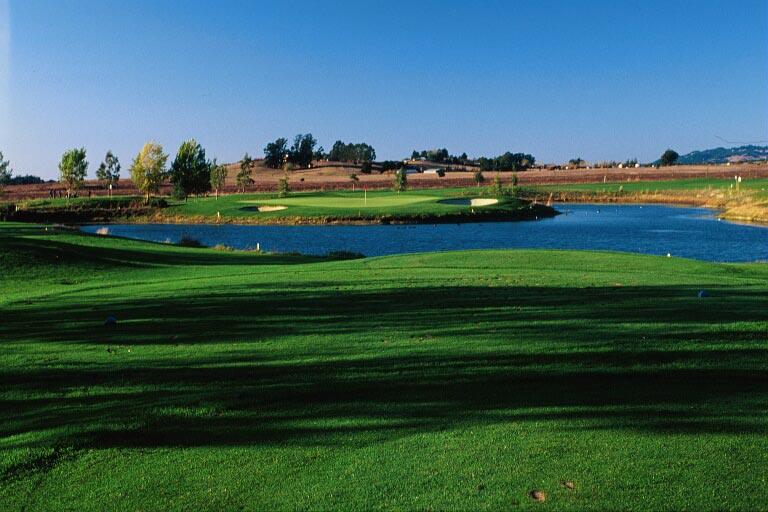 Rooster Run Group Lessons
Passion for Golf with Dr. Dave $60 Two Hour Clinics
Putting and Chipping Dates:
Saturday April 16th, 9:00 – 11:00am

Pitching and Sand Shots:
Saturday April 9th, 9:00 – 11:00am
Saturday April 16th, 3:00- 5:00pm
Swing Basic:
Saturday April 9th, 3:00 – 5:00pm
Friday April 15th, 1:00- 3:00pm
Sign up 2 ways: 
e-mail
 or phone: (707) 778-8125 ext. 28
Rooster Run Junior Golf Program
Summer Golf Camp
Ages 6 – 16
Price $275 half day / $425 full day
Dave Johnson PGA has been producing quality junior summer golf camps and programs for over 25 years in Northern CA. Each camp includes;
Effective instruction on the multiple parts of the game
An emphasis on safety among all participants
An introduction to the essential rules and etiquette of the game
Competitions and prizes
Social interaction and problem solving situations
A well educated and caring staff
An 8:1 student to teacher ratio is maintained and campers are arranged by age first and then ability.
Half Day Camps  9:00am – 12:00pm
Full Day Camps  9:00am – 4:00pm
*Full day camps include 9 holes of chaperoned golf*
2019 Camp Dates:
| | |
| --- | --- |
| Camp 1 | June 10-14 |
| Camp 2 | June 24-28 |
| Camp 3 | July 15-29 |
| Camp 4 | August 5-9 |
|   |   |
---
Dave Johnson's Champion's Golf School
Ages 11 – 17
Price $475
Dave Johnson PGA has put together a week long program for the experienced junior golfer that is serious about developing their golf game!
Program participants will learn to improve playing skills, to compete effectively, practice successfully and how to train physically. If your junior golfer is serious about golfing well this is the program for them. Five sessions will be offered with a low 6:1 student to teacher ratio enforced, registration will be on a first come first serve basis. Each daily session will also include 9 holes of supervised golf!
Full Day Session 9:00am – 4:00pm
2019 Session Dates:
| | |
| --- | --- |
| Session 1 | June 10-14 |
| Session 2 | June 24-28 |
| Session 3 | July 15-19 |
| Session 4 | August 5-9 |
|   |   |
Call Dave Johnson at (707) 484-0467 or send an e-mail to sign up or get more information